Oliver Dworak is a senior advisor, public affairs expert and association management and PR-consultant, with more than two decades of experience in lobbying and advocacy for industry, trade associations and business sectors. As Director General of a well known industry sector association (pulp and paper industry), Oliver serviced and advised many of Austria`s top industry enterprises, represented their and the sector`s interests via national and international stakeholders successfully, built the association`s powerful reputation, and chaired committees and working groups. Furthermore, he also headed the sector`s technician`s association and acted as publisher of one of the most widespread industry sector`s print magazines.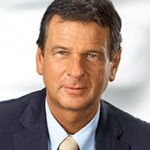 Oliver`s competences cover future-oriented key management issues, such as energy and environmental policies, resource efficiency, climate policy, bio-economy, carbon management, sustainable development, innovation, research & development. He is a skilled comunicator and is specialized in professional association management and has more than eight years of top management & leadership experience. His business agenda includes tasks like key account & top membership services, strategic development of the association`s strucure and competences, cost management, asset management, image, credibility and reputation, leadership quality, HR management, corporate culture, public relations, communication and event management.
Oliver is a personal member of the Vienna Economic Forum and of the Austrian Public Affairs Association, and acted as Chairman and President of the Institute of Industrial Ecology in St. Pölten from 2008 – 2015. He represents experience on strategic and project Level in a number of national institutions and organisations, as well as on international level (BIAC, OECD, CEPI, FTP, ICFPA, FAO…). Oliver graduated from the University of Natural Resources and Life Sciences in Vienna, and studied at the Technical University in Vienna and at the University of California in Berkeley, USA. He is politically independent and fosters a comprehensive, high-level personal network in politics, administration, companies and associations. Oliver is result-oriented and a hands-on type who does not hesitate to get personally involved, and is well known for his commitment, credibility and his personal ability to manage constructive and focussed dialogue.